♦ Kunlessi (¥ 23531 NU)
Star:Ultimate
Created Topics: 2317
Replies: 119
Posted on: 07:33 Tue, 13 Apr 2021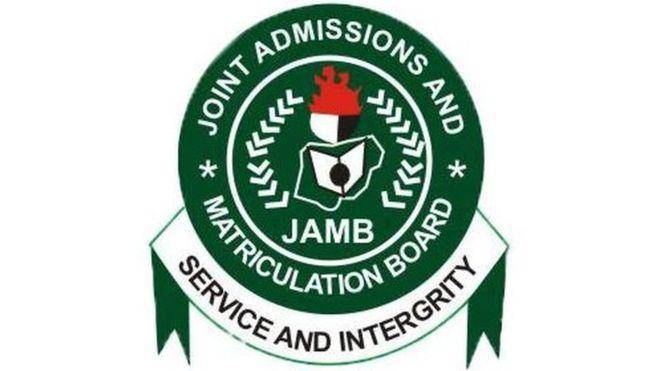 JAMB UTME/DE registration for 2021 has fully commenced. Details on how to successfully register for 2021 UTME has been released. Registration ends May 15th, 2021. Exam begins June 5th and ends June 19th, 2021. It will cost a total of N4,700 (or $20 for foreign candidates) to complete the registration. The official book to read this year is "The Life Changer" by Khadija Abubakar Jali for UTME candidates and for DE candidates. JAMB Mock Exam will be conducted on April 30th, 2021. There are a lot of important details, so you have to read all the information on this page below.
1.0 Applications are invited from suitably qualified candidates for admission to tertiary institutions in Nigeria for the 2021/2022 Academic Session.
Note: The University of Ibadan will not be admitting for 2021/2022 session
2.0 SALE/REGISTRATION PERIOD
2.1 The period of sale/registration for all candidates (UTME/DE) including those from Foreign Countries is from Thursday April 8th, 2021 to Saturday May 15th, 2021.
2.2 PIN vending ends Friday 10th May while registration portal closes on Saturday 15th May, 2021
3.0 ELIGIBILITY CHECKER
Candidates are advised to check their eligibility for chosen programmes and institutions on ibass.jamb.gov.ng. It is important that candidates check the requirements before commencing the application process. The eligibility checker assists candidates with options of programmes (courses) based on their qualifications
4.0 GENERAL ENTRY REQUIREMENTS
4.1 The general entry requirements for admission into the First Degree, National Diploma (ND), National Innovation Diploma (NID) and Nigeria Certificate in Education (NCE) programmes are five (5) O'Level Credit passes including English Language. Details are available in the eBrochure which would be given to each Candidate at the JAMB accredited CBT centres and State-Offices. The e-brochure is also available for download ibass.jamb.gov.ng and on Android Mobile App(JAMB IBASS) from the Google Play store.
DO NOT GIVE YOUR PASSWORD to any centre (or Cyber Café). Any centre that asks for more than your profile code, email address and registration number is a fraudster. Do not give any password.
JAMB CBT Centres, Secondary Schools, Cyber Cafes, Business Centres, Computer Schools, Tutorial Centres that would like to become a JAMB CBT Software Agent or Training centre, Please Click Here
4.2 Direct Entry (Note: DE registration closes on the same date with UTME Application)
Candidates with any of the following qualifications may be considered for admission by Direct Entry:
(a) A minimum of O'Level credit pass in five (5) SSCE subjects at not more than two sittings with at least two prescribed subjects [for each programme (course of study)] at Principal or Advanced level.
(b) Two passes (in prescribed subjects for each course of study) at the Advanced-Level Examination of IJMB, Cambridge, JUPEB or Institute of Baccalaureate with SSCE/GCE, NTS/NBC credits equivalents in three other subjects
(c) Passes in two major subjects in the NCE with S.S.C.E., NTC/NBC credits or equivalents in THREE other subjects (mainly for Education Courses) and ND.
(d) Minimum of lower credit grade in National Diploma or National Innovation Diploma and the O'Level requirements
• DE CANDIDATES WILL BE REQUIRED TO PROVIDE THEIR JAMB REGISTRATION NUMBERS WITH WHICH THEY GAINED ADMISSION TO NCE/NID/DIPLOMA AND PREVIOUS DEGREE PROGRAMMES.
• QUALIFICATIONS AWARDED BY EXAMINATION BODIES (IJMB, CAMBRIDGE, WAEC, JUPEB, etc) APPROVED BY NIGERIA SHALL NOT REQUIRE ANY PREVIOUS JAMB NUMBER.
. REGISTRATION FOR DE CANDIDATES SHALL NOT BE EXTENDED BEYOND THE PERIOD ALLOTTED TO BOTH UTME/DE
CAVEAT: CANDIDATES SHOULD NOT TAKE UTME AND DE AT THE SAME TIME. IF THEY APPLY THROUGH UTME AND LATER OBTAIN DE QUALIFICATION, THEY CAN UPGRADE THEIR UTME TO DE AT NO COST. Double/multiple registrations attract outright cancellation and prosecution.
4.3 Candidates are not permitted to register more than once. In the event of any error during registration process, such candidates are to seek correction from the Board and not to obtain a fresh application as doing so would attract sanction.
4.4 Registration can only be done at the centres listed on our site (www.jamb.gov.ng) and pasted at JAMB offices in each State capital. Anybody who registers outside these centres does so at his/her risk.
4.5 Nobody, including parents/guardians or any proxy is allowed to transact any business on any candidate's profile. The registration process and all activities on candidates' profile are being monitored by the Board an